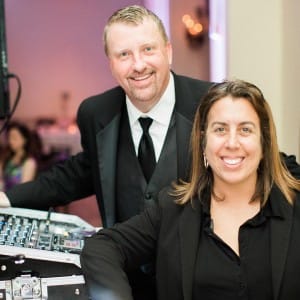 Love is in the air! This is the time of year affectionately known to the wedding industry as 'Engagement Season.' There are 2 dates in the beginning of the year and 1 last year that are the most popular times for people to' pop the question,'  Christmas, New Years Eve and Valentines day.  It's the time of year when your Facebook, Twitter and Instagram feeds are full of pictures of sparkly diamond rings. It's also bridal show time.
It's a slower time of year  for wedding professionals on the weekends but busy for us at the office.  Our phone is ringing more frequently and our email is full of inquires from excited brides and grooms trying to get information about our services. We start having more office visits and Skype sessions with our destination couples to talk about the fun we are going to have on their wedding day.
A big part of engagement season is all of the bridal shows that come to town!  This a chance to meet wedding vendors up close and personal and find out all the things they can offer for your wedding day. You can taste the food, sample some cake, smell the flowers, look at beautiful pictures watch videos and hear the music.  There are also some special bridal show only deals that can be found as well!  Be on the lookout for prizes and giveaways.  Grab your besties,  parent or siblings and sure you can bring your fiancé and come on out to the shows! Your head will spin from all of the attention you will get!
Here are a few tips to making the most out of your bridal shows!
Bring pre-adressed labels with your name, wedding date, email and phone number. (Trust me, you'll thank me!)
Bring a pad and paper to take notes.
Take pictures with your cell phone of some of your favorite vendors that you talked to.
Take any literature the vendors  give you because you won't remember all the conversations you had.
Take time to read the literature when you get home because they may have time sensitive discounts and show specials on them.
If you have certain must have vendors go to them first and then walk around the show.
Don't be afraid to ask questions.