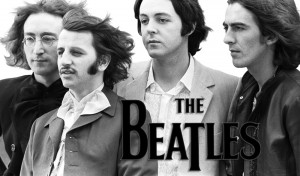 I have always loved the Beatles. They have been a part of my life since I was a baby. As a child I remember my dad always playing the Beatles albums and also their greatest hits on 8-Track Tape. Wow did I just admit that? Do you even know what an 8- track is? But anyway the Beatles are a huge part of my memories growing up. There are so many ways that you can incorporate them into your wedding day. We have had many brides use the Beatles in their wedding ceremony.
With songs like:
Seating of the Family -Blackbird
Wedding Party Processional– With a Little Help From My Friends
Bride's Entrance– Here Comes the Sun
Recessional– All You Need is
For your reception:
We can play the original song or there are many artists that have recorded their music for violin, piano or guitar and its just beautiful!
For Cocktail hour and Dinner Music you can incorporate these songs:
Something
Penny Lane
In My Life
Do you Want to Know A Secret
Let It Be
Love Me Do
Michelle
You Really Got A Hold On Me
All My Loving
Grand Entrance – All You Need Is Love
Cake Cutting – When I'm 64
First Dance– And I Love Her or Baby It's You
Use any of the above songs for cocktail hour songs!
Father Daughter Dance– Take Good Care of My Baby
Mother-Son Dance– In My Life or Hey Jude
Dancing
Ob-La-Di, Ob-La-Da
I Saw Her Standing There
Twist And Shout
I Will
Eight Days A Week
Drive My Car
Love Me Do
I've Just Seen a Face
I Wanna Hold Your Hand All My Loving
I Feel Fine
These are just a small example of the hundreds of amazing songs The Beatles have. Music that you can weave into one of the biggest days of your life. The Beatles Music will pull nostalgia and love from the hearts of your family and friends and make your day that much better!
The Beatles- Blackbird
The Beatles- In My Life
The Beatles- Twist and Shout
https://www.youtube.com/watch?v=rz6g8zTG-pc